Management of bibliographical references
There are many free software packages for managing bibliographical references such as Zotero, Mendeley, JabRef, etc.
Among them, the Zotero software presented in the framework of the methodology sessions of the "Asies" common core curriculum.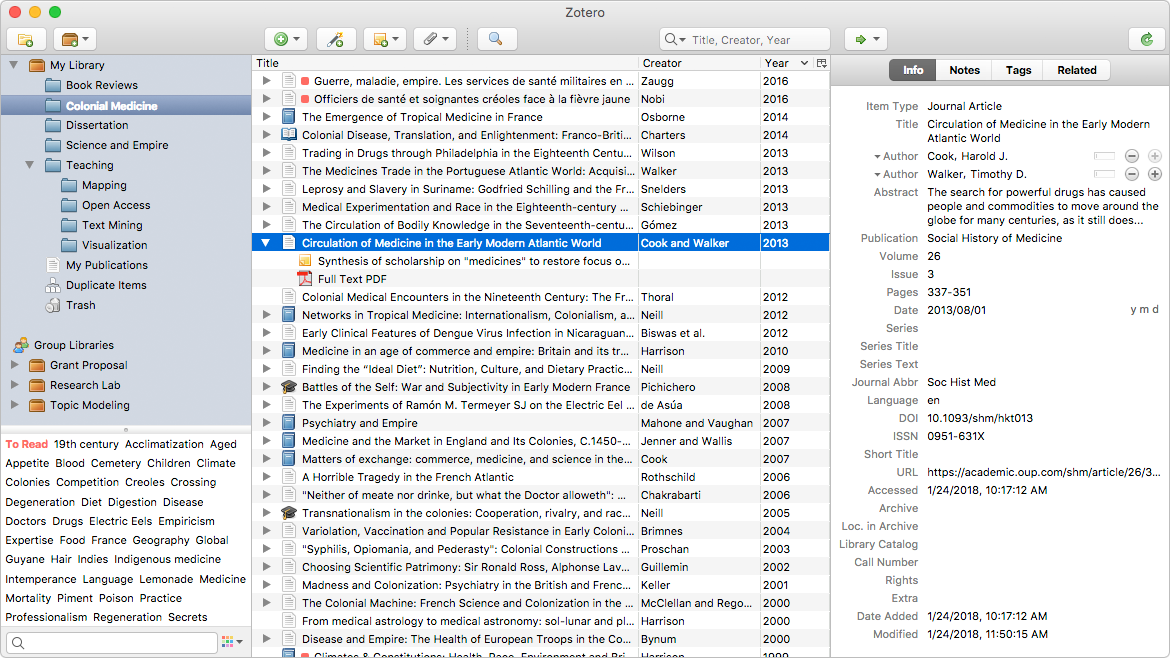 Zotero will enable you to automatically retrieve references and the associated full text, organise your references, annotate and index them if necessary, associate them with the bibliographic data of documents (text, images, pdf), automatically create citations (footnotes or citations in the text) and bibliographies. This last function is particularly useful when it comes to automatically generating bibliographies according to predefined presentation standards by journals or publishing houses.
In addition to the presentation in the Master's programme, you can quickly learn about the software using one of the many tutorials available on the Internet.
In addition, you will find here an overview of the presentation standards for the M2 thesis, which must be strictly adhered to.
Fieldpapers is a new tool available to researchers wishing to map their field site.  It allows you to easily create printable maps of any place in the world and add field notes to them.
The method is relatively simple:
– Step 1: Print the background maps of your future survey locations.
   – Step 2: Take them to your field and add your notes and observations directly to them.
   – Step 3: Scan your annotated fieldpapers and transfer them to OpenStreetMap (free collaborative mapping software) which will automatically resize your background on the world map. From there, you can formalise your project by creating your own online maps and print them.