The « Système Universitaire de Documentation » (Sudoc) catalogue is a French collective catalogue created by Higher Educational and Research libraries and resource centres. There are nearly 13 million bibliographic records in this catalogue describing all kinds of document (books, dissertations, reviews, electronic resources, audio-visual documents, microfiches, maps, scores, manuscripts (not in Calames) and very old books.)
The open archive HAL-SHS is devoted to archiving and dissemination of scientific literature, published or unpublished, from universities or research institutions in all disciplines of human and social sciences.

OpenEdition Journals is a journals platform for the humanities and social sciences. Founded in 1999 under the name of Revues.org, it is now home to 450 online publications. Of our 150 000 articles, 95% are available in full-text access. In 2017, OpenEdition Journals websites received 4 million visits per month.
Opened in 2005, le Persée portal brings together complete collections of journals, conference proceedings, series and books. It now hosts 300 collections, i.e. more than 700,000 documents that are regularly updated with new titles. These scientific publications are mainly in the human and social sciences but the earth and environmental sciences are also covered.
Grand Équipement Documentaire (GED)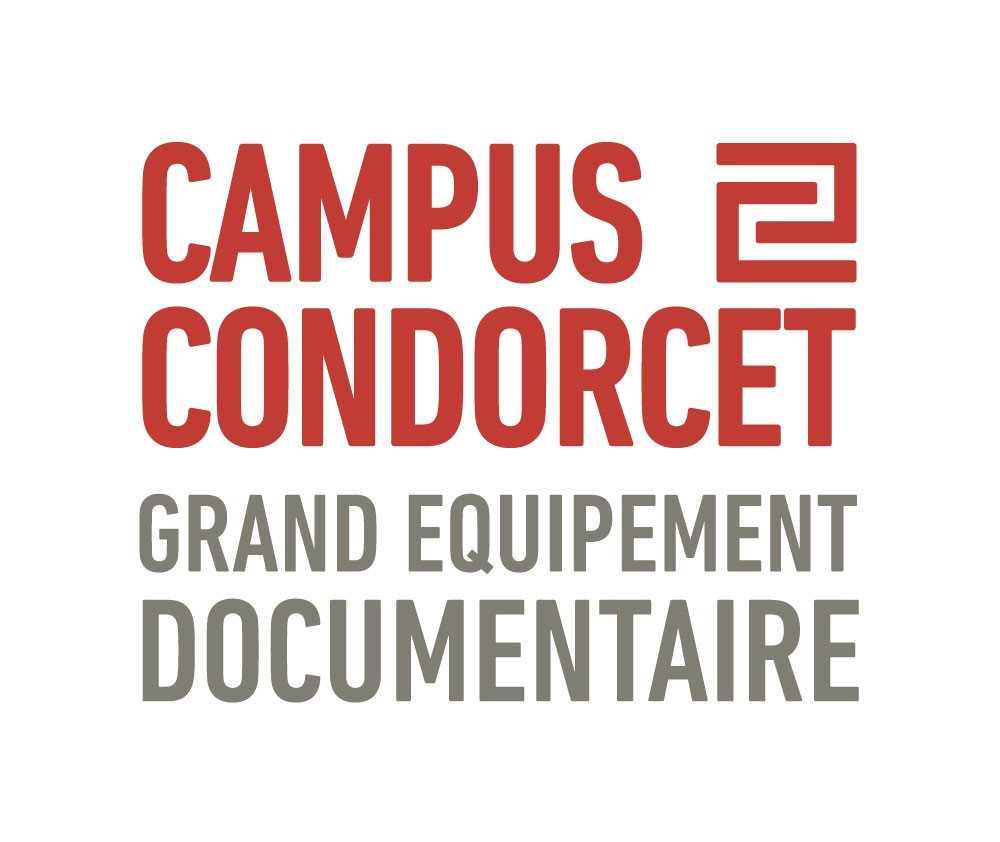 10, cours des Humanités – 93 300 Aubervilliers
The Grand Equipement Documentaire (GED) is the library of the Condorcet Campus, which opened its doors to the first research teams in September 2019. Designed as a shared laboratory for research in the humanities and social sciences, the GED was born of the pooling of more than 50 libraries, document collections and archive services, previously scattered over 25 sites in the Île-de-France. The whole represents nearly one million documents: books, journals, scientific archives, photographs, films, maps, sound recordings, in physical or digital form.
The collections and archives are made available on a deferred basis in the temporary reading room (installed in the Françoise Héritier space). The opening of all GED areas (including the consultation rooms on the floors) is planned for November 2021.  During this transitional phase, the GED team is preparing the building, working on merging the collections and developing innovative services to support and enhance research.
The GED outside the walls installed at the Maison des sciences de l'Homme – Paris Nord closed its doors on 30 April 2021 to make way for a new temporary reading room located in the Françoise Héritier space, on the ground floor of the Grand équipement documentaire (10, cours des Humanités – Aubervilliers).
Temporary reading room: Grand équipement documentaire
Ground floor | Espace Françoise Héritier – Open Space
10, cours des Humanités – 93 300 Aubervilliers
Contact: services.ged@campus-condorcet.fr or
archives.ged@campus-condorcet.fr | 06 98 56 35 76
Catalogue : bit.ly/catalogue-GED
Metro: line 12, Front populaire station (exit n°3)
RER B: La Plaine Stade de France station
22 avenue du Président Wilson, 75116 Paris.
Catalogues via SUDOC, BULAC (catalogue)
Depending on EHESS : Centre d'études sur la Chine moderne et contemporaine – library: bibchine@ehess.fr ; Centre d'études de l'Inde et de l'Asie du Sud (UMR 8564)
– library : bibinde@ehess.fr ; Centre de recherches linguistiques sur l'Asie orientale (UMR 8563) : – library: micabud@ehess.fr ; Centre de recherches sur la Corée : contact Eun-Joo Carré ; Centre Asie du Sud-Est (CASE) (UMR 8170) : archipel@ehess.fr – library: Hélène Poitevin
Depending on EPHE: Centre de documentation sur l'aire tibétaine (CDAT): contact Cécile Ducher ; Centre de recherches sur les religions et traditions populaires du Japon
EFEO's Paris facility is at the heart of a network of libraries maintained in a number of the School's Asian centres. At present, the centres in Chiang Mai, Hanoi, Jakarta, Kyoto, Pondicherry, Siem Reap and Vientiane possess significant libraries created for and by researchers working on site. The holdings of these libraries feature in the University Documentation System (SUDOC) and the BULAC catalogue. The collections generally respect the specific research interests of the Centre. Buddhism is well represented in the collections at Chiang Mai and Kyoto. Pondicherry possesses major collections in the fields of Sanskrit and Tamil philology, and South Indian archaeology and epigraphy. Siem Reap plays a central role in the activities of the Angkor Conservation Office, while Hanoi has recently made substantial additions to its collections on ethnology and the peoples of the Indochinese peninsular. Jakarta focuses on the social and religious evolutions of the region. The EFEO's Vientiane Centre boasts the only research library in Laos.
Opening hours: Monday to Friday from 9:00 am to 6:00 pm.

How to get there: METRO : Line 6 (Trocadéro or Kleber stations) ; line 9 (Iéna station) / BUS : Lines 63, 92 or 32.
Collège de France – CDF (catalogue)
49bis avenue de la Belle-Gabrielle, 75012 Paris.
The libraries of the Far East Centre (Collège de France): Institut des Hautes Etudes Chinoises (IHEC), Institut des Hautes Etudes Japonaises (IHEJ), Institut d'Etudes Indiennes (IEI), Institut d'Etudes Tibétaines (IET) and Institut d'Etudes Coréennes (IEC), Société Asiatique. These libraries hold important collections, many of which are unique in France. The Chinese catalogue, mainly covering the pre-imperial and imperial period, contains the largest number of titles (over 150,000 volumes), including in particular rare works (shanben, published catalogue), the best European collection of local monographs (difangzhi) and a rich collection of collectanea (congshu, published catalogue). The Japanese collection, less important in volume terms, also includes numerous collections on religions, literature and anthropology, as well as the Korean and Tibetan collections. The Indian collection is mainly devoted to literature in Sanskrit and Indo-Aryan languages, history and archaeology. The IEI also has a computerised map and photo library covering the entire subcontinent.
How to get there: Nogent-sur-Marne (RER A). Plus de détail ici.
65 Rue des Grands Moulins, 75013 Paris.
The BULAC's primary mission is to create relevant and robust collections of books and documents, mainly in vernacular languages, on the languages and civilisations of the Balkans, Central and Eastern Europe, the Maghreb, the Near East, the Middle East, Central Asia, Africa, Asia, the South Sea Islands and native American civilizations. Linguistics, literature, history and other fields in the humanities and social sciences are among the vast disciplinary fields the BULAC covers to promote understanding of these cultural spaces. 
Opening hours: From Monday to Saturday from 10 am to 10 pm.                           
How to get there:
Metro: line 14, stop at "Bibliothèque François-Mitterrand".

RER C: stop at "Bibliothèque François-Mitterrand". 

Buses: 27, 62, 89, 132, 325, N131.

Tramway: T3, get off at "Avenue de France."